Aerial Roof Inspections are easier than ever thanks to Drone Deploy
The other day I saw Drone Deploy talking about their new app, Roof Report
Having been involved in construction of several roofs myself, I was intrigued to try it out. To really put it to the test, I thought of the most complicated roofline, the home of a friend of mine. I called the owners, got permission to fly their home, grabbed my drone and headed out.
I decided to do a 3-D model at the same time. I wasn't sure what to expect and couldn't find much information about the new app. So, I flew the mission, headed back to the studio and uploaded the images. I click the button for 3-D model as usual. Next, I opened the roof report app and clicked generate report.
Here's where it got interesting:
The next morning I saw two emails waiting for me. One said the 3-D model was ready; the other that my roof report was ready to be downloaded. I opened the 3-D model and I was absolutely thrilled with the results. This was by far my best 3-D model so far.
Then the surprise:
Honestly, I was not ready for what happened next. I downloaded the roof report and began to look over the amazing 18 page report full of measurements, square footages, lengths, hips, ridges and the different slopes of each section of roof. I was thrilled with the amount of information given on the complex roof I had shot the day before.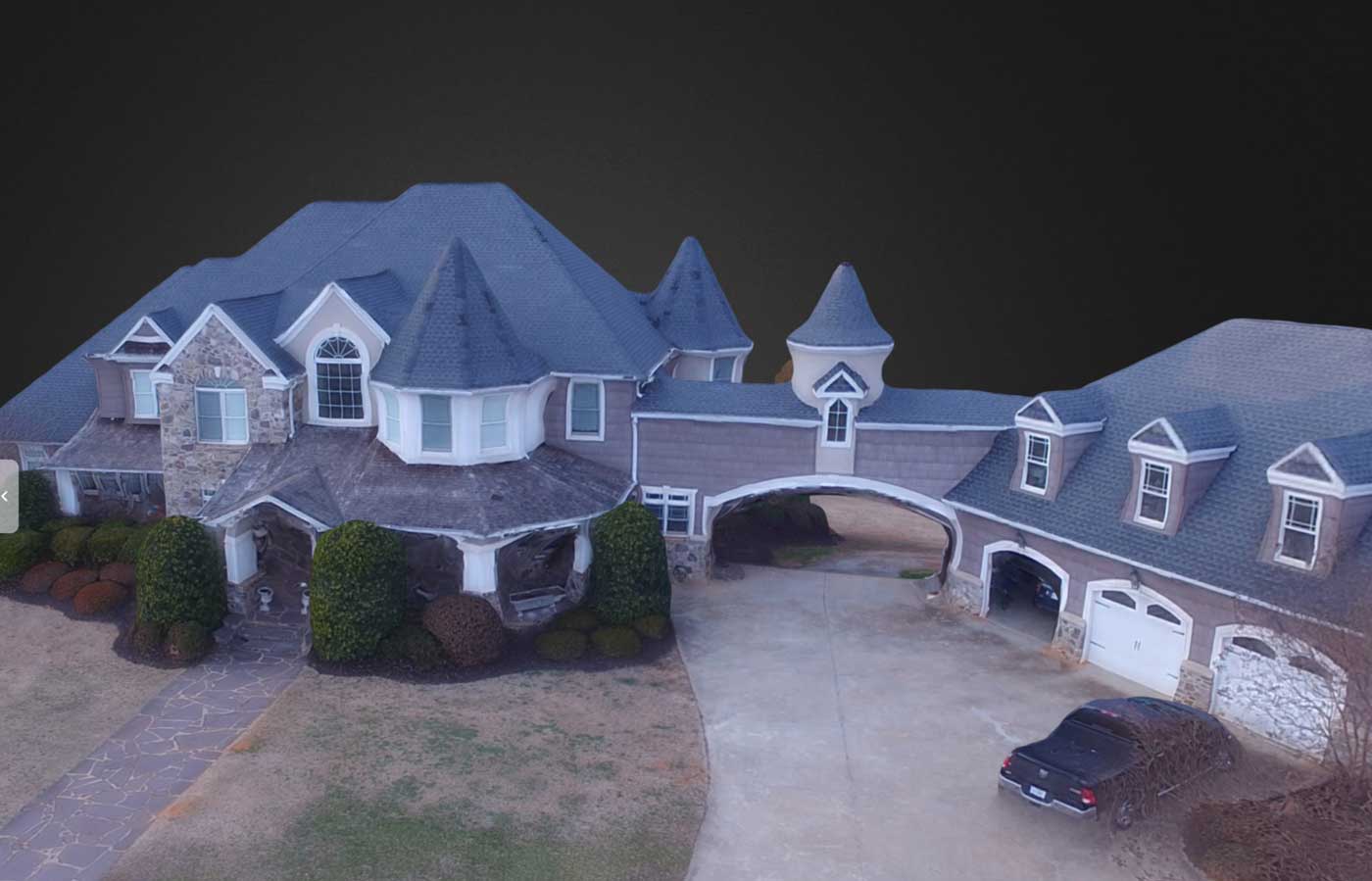 There are other roofing report solutions out there, but the ease with which Drone Deploy's Roof App incorporates into the present workflow is astounding.
And after I got Drone Deploy's report I went and compared several of the other solutions. The amount of information given by Roof Report for the price was unparalleled by the others.
Again, I have to say I was shocked, amazed, and frankly, overwhelmed by pages of details in the report. For me, considering the ease of use, the accuracy of the details and the price, this is the best choice!
Here is the report for you to review yourself:
[real3dflipbook id="1″] If you are having problems with this loading, try this link VIEW HERE